Unlike the 120,000 digital marketing agencies nationwide, 150birds is a one-stop shop providing a hybrid of technology and human resources for small businesses to outsource their marketing department.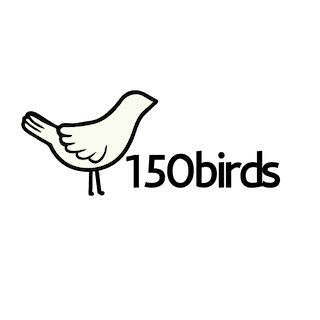 150birds grows small businesses with a holistic marketing plan, project management, and solution-specific expertise for a monthly subscription fee. 150birds work with you to develop the right strategy to ensure a custom flock is curated for your specific needs, adding or subtracting solutions with agility as needs change.
How it Works
Clients are matched with an experienced 150birds Strategist who creates a holistic marketing plan for your business.
Once the marketing plan is green-lighted by you, the strategist curates a team of specialists and manages the deliverables of your marketing program.
Clients pay a fixed monthly subscription fee and can scale their output up or down as their needs change.
Who are 150birds Strategists?
150birds Strategists make up the core of our very lean in-house team, coming to us with experience running full-spectrum marketing for brands such as Motley Fool, Netflix, Tai Lopez, Dropbox, and other innovative companies. These strategists are experts at analyzing your business needs, managing the projects with precision, and offering reporting and analysis on progress.
Just as important as their brand and agency experience, each strategist brings with them an intellectual curiosity and honest desire to maintain an effective edge on the ever-changing marketing technologies landscape. They become an integral piece of your team because they care about keeping your brand innovative and growing.
In order to get started, clients will need to go through a two-minute Marketing Assessment, where 150birds will assign them a 150birds strategist to analyze their current marketing strategies and build a preliminary strategy to get started. This entire process should take less than 3 days.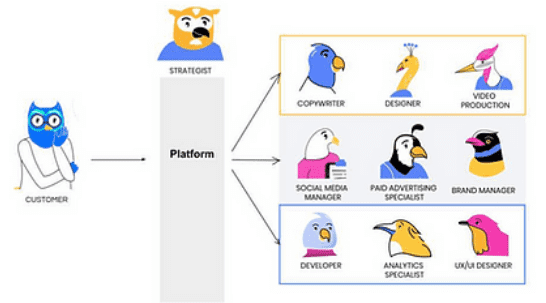 150birds offer the full circle of marketing of marketing solutions; while foundational strategy and asset development don't have a direct effect in growing your business, each one of the marketing activities 150birds highlight in your marketing plan outline plays a role in increasing funnel conversion rates. 150birds offer three different subscription tiers, where new businesses start with an entry tier and upgrade their plan as they progress in their marketing lifecycle trajectory.
Can we cancel anytime?
This is one of the core reasons why 150birds designed the Subscription Marketing Team. Just as it scales up quickly by adding experts for additional solutions, 150birds can also efficiently and humanely scale down and remove specific solutions if and when needed.
How many specialists on a team?
This is based on the complexity of your marketing program and the channels that 150birds activate at different stages of your brand lifecycle. Here are some of the specialists that may be on the team:
Strategist
Designer
Copywriter
Social Media Manager
Paid Social Specialist
Paid Search Specialist
Public Relations
SEO Specialist
Video Animator
Analytics Specialist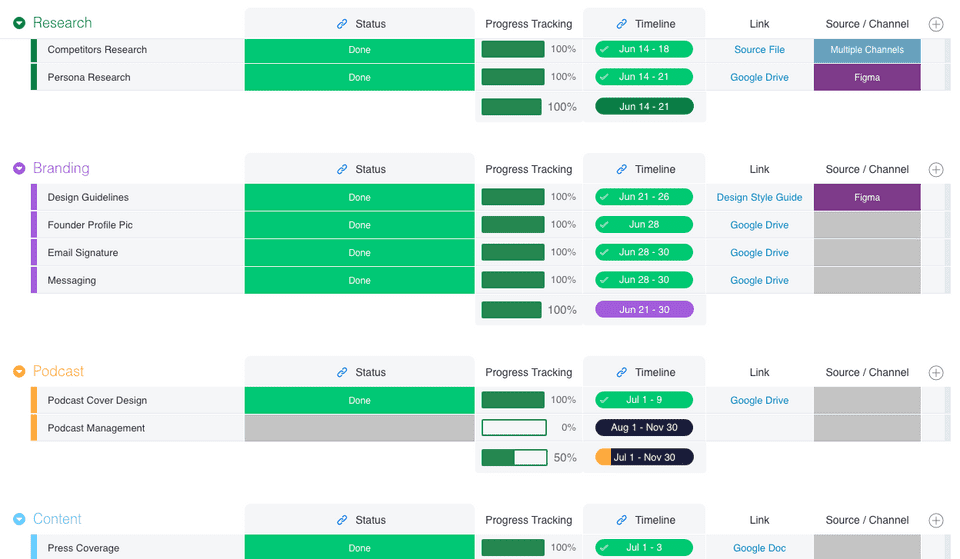 Ending Note?
For the last three decades, businesses have had three choices when building their workforce. Hire an employee, partner with an agency, or outsource to a freelancer. Around 2010, a handful of new companies, like Uber and InstaCart, pioneered the marketplace, also known as the gig economy. But these options left a lot to be desired, leaving room for a fifth option to emerge – The Subscription Workforce. Try 150birds now!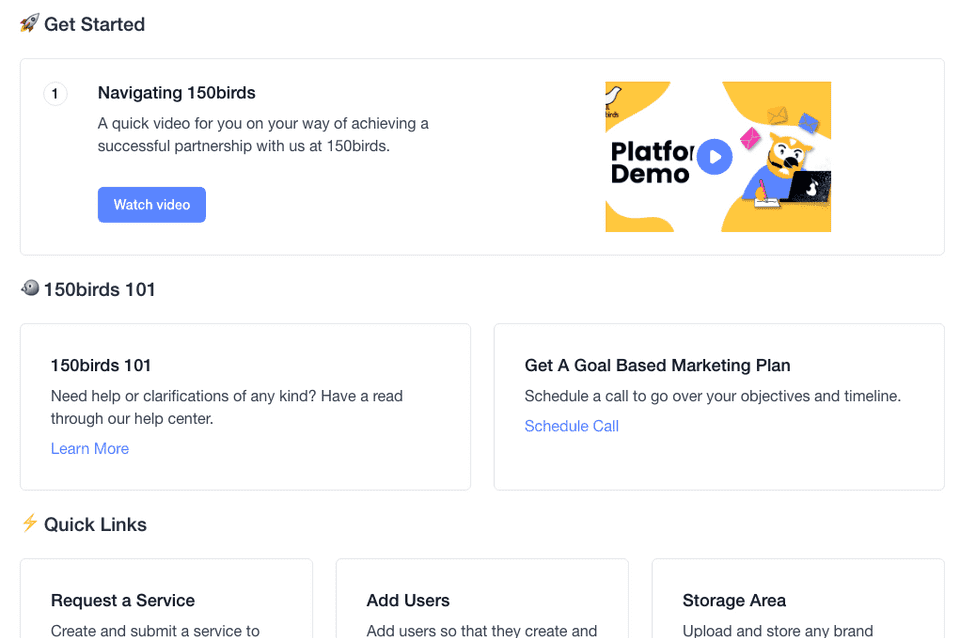 Join Marketing Community on LinkedIn to get daily tips on how to grow your small business.