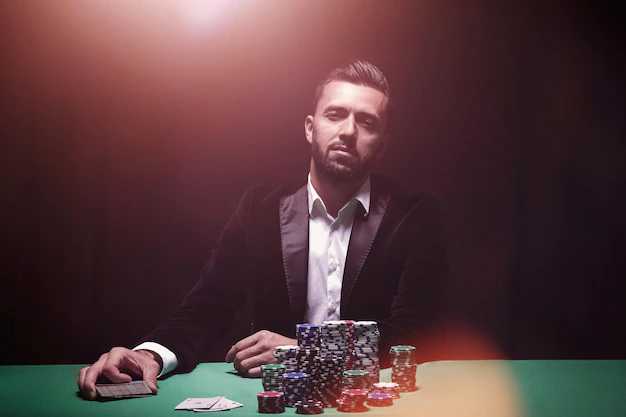 Our previous article on becoming the best version of yourself by recognizing the '50 Cognitive Biases' pointed out that errors in our thinking are normal, but by understanding them, we can make better decisions in our lives. This is the same with poker because every time we play a hand, we can actually learn a lesson. Lessons can also be taken from studying other people, and when it comes to poker, who could be better to learn from than the very best?
That said, here are five life lessons we can from the world's best poker professionals.
1. Daniel Negreanu: Know the essentials
Arguably one of the best poker players in the world, Daniel Negreanu has won six World Series of Poker bracelets and is the winner of two World Poker Tour Championships. In recent years, he has noted how poker has undergone some major changes. With the use of technology, younger players are using software, like Piosolver to calculate ranges, solve math equations, and stack sizes in Texas Hold'em. However, Negreanu is convinced that there is more to poker than solving math problems – players need a deep fundamental understanding of the game combined with excellent skills to dominate on the felt. Knowing what the essentials are, in poker and in life, allows you to focus your energy on what is needed to achieve your goals.
2. Bryn Kenney: Be honest
Dubbed, "BKD", Bryn Kenney is a solid poker player and exceptionally talented as he has reached $55,505,634 in career tournament earnings which moved him to the No. 1 on the all-time money list, as of this writing. Some think he is cocky and talks too much, but there is a side of him that is hidden from the cameras that we can actually all learn from. Most poker players would never admit to going broke, but Kenney admitted going broke four times in his career. By openly admitting his past mistakes, we can see that Bryn Kenney is honest about his failures (and successes) in poker, and being honest can help you with your career, relationships, and life trajectory.
3. Be respectful
Phil Hellmuth is known as one of the greatest players of all time and was the winner of the 1989 World Series of Poker and 2012 World Series of Poker Europe Main Events. Even though he is often referred to as "The Poker Brat" due to his competitive nature, Phil Hellmuth is a respectful poker player on the felt and knows how to show great sportsmanship to other players. Fellow poker player, Jake Schwartz, called Hellmuth a gracious winner and said he was very deserving when they played against each other in a tournament. Hellmuth is a great example of how respect begets respect.
4. Be persistent
Nicknamed, "The Godfather of Poker", Doyle Brunson is a two-time World Series of Poker Main Event champion and has played professionally for over 50 years. Just because he is 88-years-old, age doesn't matter to him because he hasn't called it quits just yet. Brunson still plays cash games at least once a week, and doesn't express any plans of ever quitting the game. From this, we can all learn a great lesson – be persistent and never give up!
5. Be disciplined
Justin Bonomo, also known as "ZeeJustin", is a well-known name in high roller games. While he did make some mistakes early in his career, he made sure to learn from the lessons. When Justin Bonomo developed discipline, his results were remarkable! He won in major events like the Triton High Roller Series, and the Super High Roller Bowls in China and Las Vegas. As of today, he has won three World Series of Poker bracelets and a total of $57 million in lifetime tournament earnings. He shows us that with discipline, we can achieve incredible results!
At the end of the day, poker is not just about entertainment; poker teaches players valuable lessons that can be applied beyond the felt.